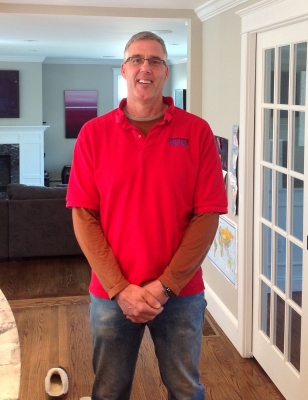 John Hallin is a full service remodeling contractor serving the south shore of Massachusetts, including Hingham, Cohasset, Scituate, Norwell, and beyond.
John began his contracting career working summer construction jobs for local contractors while he was in high school and college . After he received his Bachlor's degree from Boston University, he assembled his own team and has been in business ever since.
For 25 years, the MJ Hallin team has been providing quality work and finishing expertise for jobs of all size including kitchen remodeling, additions and renovations, bathroom updating, exterior repair, custom woodworking, and beyond.
John provides quality craftsmanship and service in every project. We hope you will consider MJ Hallin for your next construction project.
Fully licensed and insured.